Just a reminder. Ryan is giving away his guitar. It is amazing. Instructions are below. We already have a few people who have sent in their ticket codes. Have you???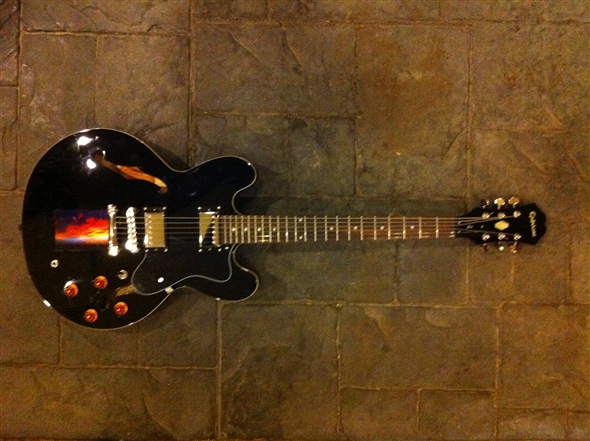 The black hollowbody guitar (above) I always start my sets off with. It is special to me because it has a photograph I took from the road on its body. It represents freedom and new beginnings.
"Brand New Day" – it can be yours. Help promote my Webster Hall show and win my guitar. It's all about getting the word out these days with me.